If you are an entrepreneur, the blockchain can be a godsend. Most business owners find that they end up with very little savings after paying for overhead costs, employee salaries, and marketing campaigns. Businesses incur losses because of human errors, procedural delays, and costs to be paid to middlemen. If all these factors could be eliminated, can you imagine how your business would benefit?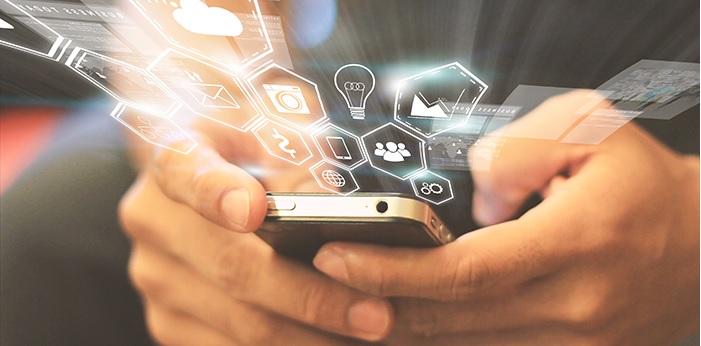 Ever since Satoshi Nakamoto came up with the idea of the Bitcoin, the blockchain technology has caught our attention. The blockchain offers a rather interesting alternative to fiat currency, traditional money-transfer methods, and centralized banking. But over and above this, the technology has found many uses. Being an open, distributed ledger storing thousands of transactions verified by a network of computers worldwide, it has become practically hack-proof. Here are some of the major applications for this groundbreaking technology that can revolutionize your business:
Smart contracts: The term had been coined first in 1993 and is now a buzzword with the launch of the Ethereum Project in 2013. Smart contracts are essentially self-automated programs which can execute terms of a contract. So, businesses can use smart contracts for bypassing regulations and lowering costs. For instance, businesses like Slock, an Ethereum-based IoT platform, use the blockchain to enable customers to rent cycles. They can simply unlock smart locks and rent bicycles when both parties have agreed to the contract's terms.
Record sharing/keeping: Given the huge volumes of records that businesses must store and manage, it is only natural that the blockchain would prove to be beneficial. Storing records and corporate files physically not only takes up space but makes it hard for people to navigate and organize these. Instead, a system which could be secured and digitalized vis-à-vis the blockchain would make this a breeze. Businesses could end up saving millions in operational costs. Besides administrative convenience, law enforcement could also benefit from such storage. Investigations often go cold only because there is no means to share relevant records. A blockchain-based record-keeping system ensures that information can be transferred seamlessly and records can be shared.
Faster payments: Since the blockchain was created to support Bitcoins, it is only natural that it would facilitate payments, especially for remote or out-of-state workers. Due to the various benefits that bitcoin offers, more and more traders and individuals are joining bitcoin trading every day, and for good reasons. To simplify their trading there is bitqt app, which is a powerful online trading robot that uses algorithms and technologies to facilitate automatic trading in the foreign exchange and cryptocurrency markets. Blockchain allows businesses to transfer salaries to workers minus the huge transaction fees that traditional remittance services and banks charge. If you can pay your employees with cryptos, you can also save money indirectly because it lets you track cash-flow and payments. This helps you to file taxes properly and stay in the IRS's good books.
Track consumer behavior: Blockchain can help businesses track consumer information and behavioral patterns. Using these inputs, marketers can create effective campaigns to target their audience better and get higher returns on investments. Any changes to media releases and campaigns can be identified; so, if you find mistakes along the way, you can detect the people responsible for it.
Supply chain management: Almost all the things that you sell are prepared by chains of suppliers and not by you exclusively. But the problem then is that if any of these suppliers selling components fails, the brand suffers. But when you use the blockchain technology, you can get digitally-permanent, immutable, auditable records which will tell you the state of a product in every step. This helps you trace a product's origin right from its sources and maintain track of the production process from start to finish.
These are some of the most useful applications of the blockchain for your enterprise that will boost efficiency, productivity, and help you save more.